James M. Nederlander Theatre Seating Chart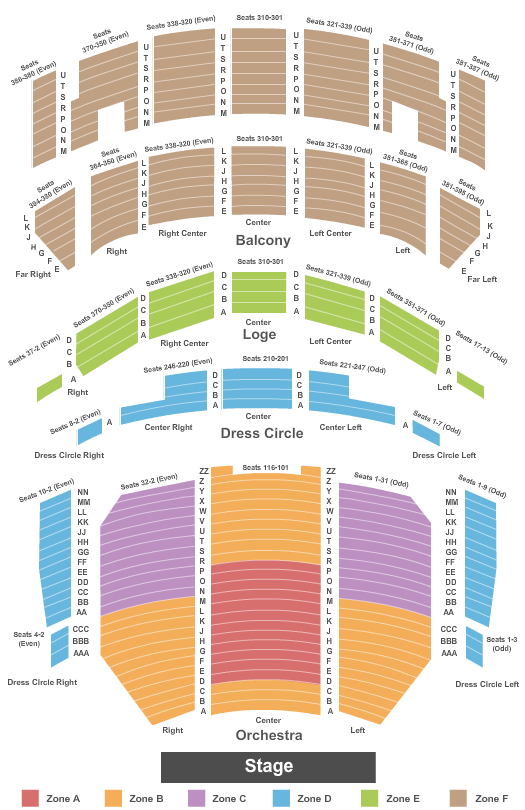 Designed by George L. and Cornelius W. Rapp, the Oriental Theatre Chicago features polychrome figures and mosaics, lion statues and glazed Buddhas, interior decor inspired by Indian architecture. From the extravagant colours to the elaborate carvings in the interior pillars, this is an incredibly ornate and beautiful building. Viewing the theater's interior from your seat will provide half of the experience!!
The Oriental Theatre has seating for 3,250 patrons, spread out over three floors: the orchestral floor, and the lower and upper balconies. Patrons can choose to sit in amongst the music and action for an intimate experience, or to take an aerial view to see as much of the goings-on as possible!
Seating is clearly set out, and helpful staff with be on hand to assist you to your correct pre-assigned seat. Patrons are asked not to deviate from their assigned seats, however, as doing so will cause disruption amongst other members of the audience.